Another success of Spektrum!
Although the Spektrum Science Club has been operating for only a year, and it was their first participation in the Grant Gala, they took first place in the most mature category - "Project completed"
In this year's Grant Gala, which took place on March 22, KN Spektrum took part in two categories: "Project idea" and "Project completed".
In the first category, Paweł Placzkiewicz and Dawid Brząkała presented the "I-ASPEES-5G" project on which they are working together with Paweł Hatka and Marcel Garczyk. The aim of the project is to develop a measurement system based on the channel sounding technique, which will enable accurate and comprehensive measurements of propagation characteristics in conditions related to IIoT and 5G technologies.
In the second category, Nikoloz Glonti presented the results of work on the project "Research on the impact of electromagnetic field on plant development", whose leader is Łukasz Nowarkiewicz. "Roślinki" received the Rector's Grant last year and, as it turned out, this year also achieved a great success - the project took first place in its category, thus winning a prize of PLN 1,500 for the current needs of the club.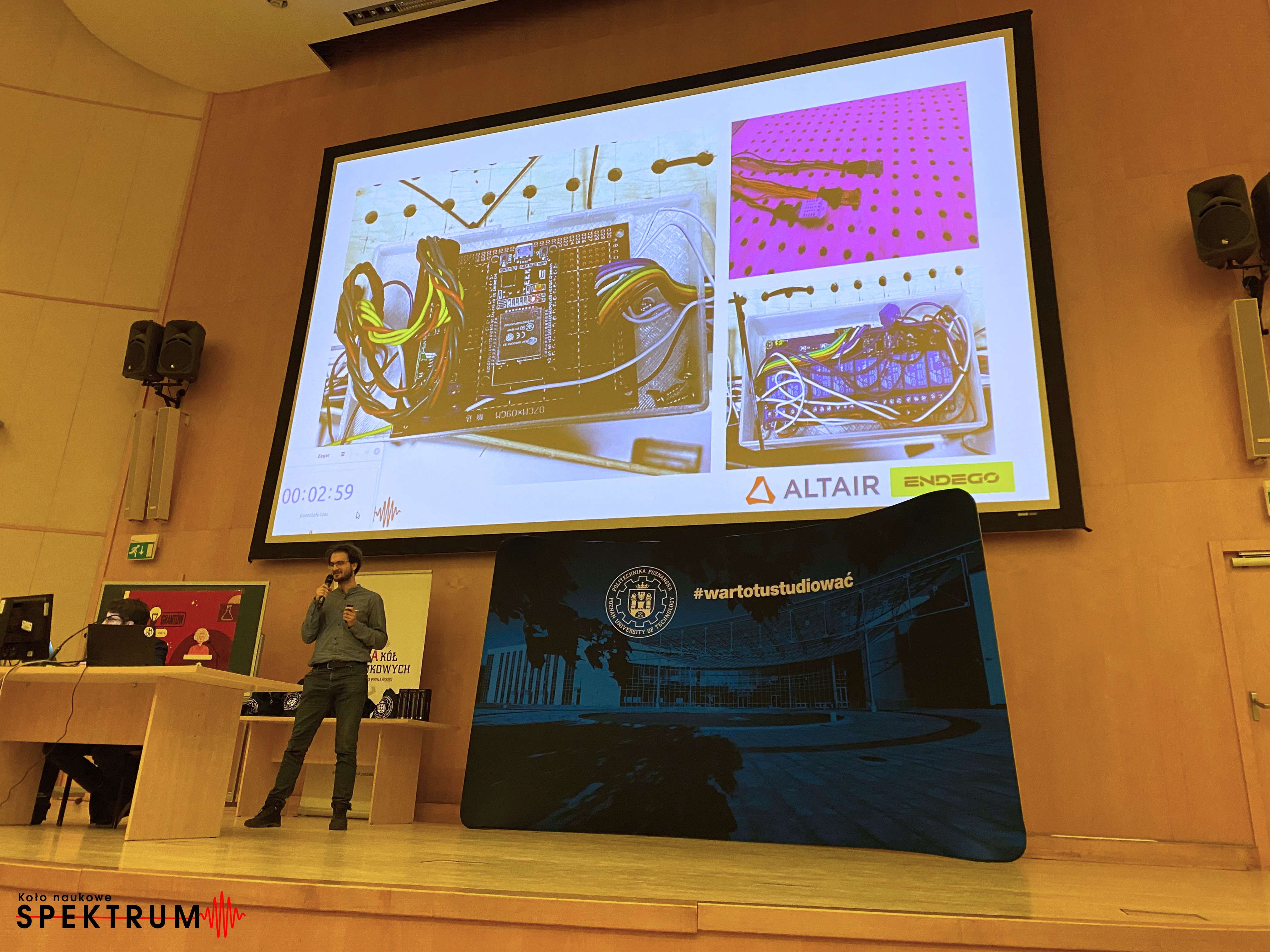 Created: 2023-03-23